Welcome to Santorini Films wedding videography and wedding photography packages. Telling your love story and moments in the wedding day through wedding photography via Santorini Films, we are ready to create special memories for every couple with full happiness that comes with professional wedding photographers and videographers. You can have special times in your wedding ceremony within love and warmth. 
 When you book with me, you can feel confident that the beautiful memories from your wedding day will be captured by a truly experienced professional, so that you and your loved ones can cherish those moments again and again.

Sntorini Proposal videography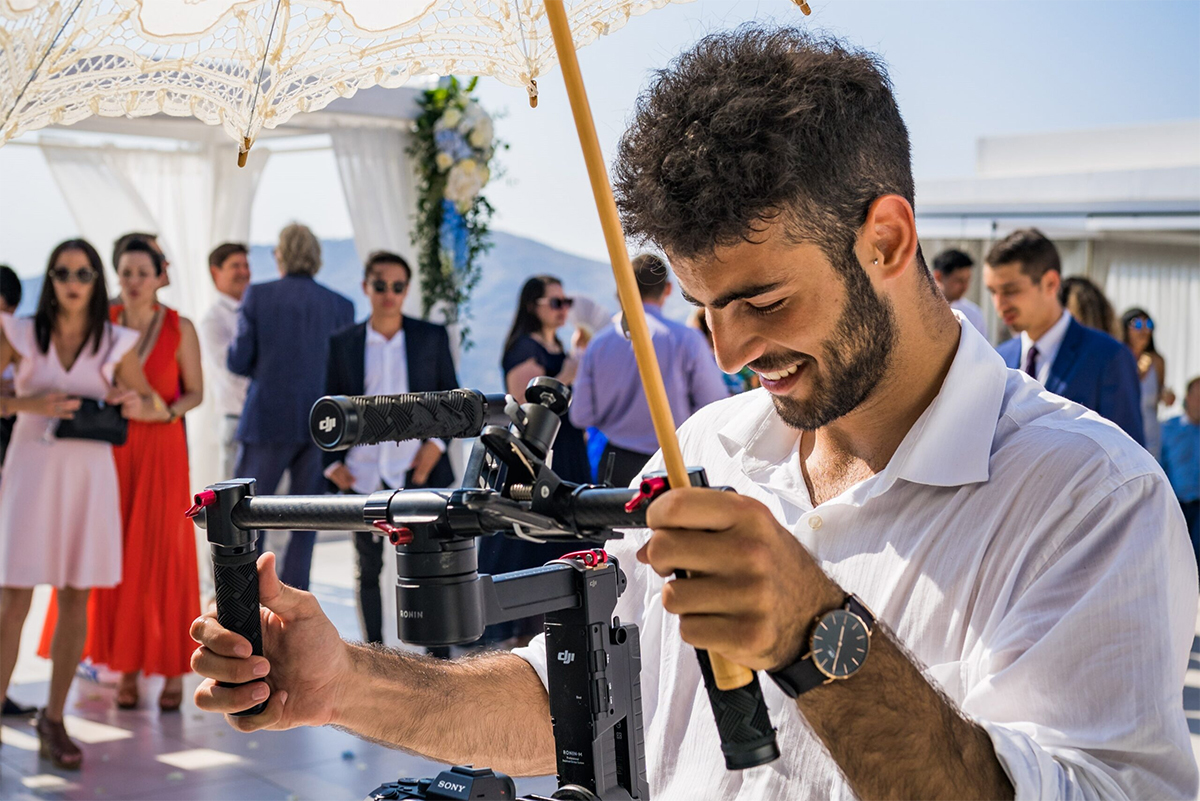 Santorini wedding videography by Santorini Films is passionate about the real wedding emotions during your ceremony
Always inspired by our customers, we pride ourselves on creating custom cakes with originality and style, all the while.
Aerial Imaging and videography are available in certain areas in Santorini. We have the licences to provide you the best Aerial Videograaphy in Santorini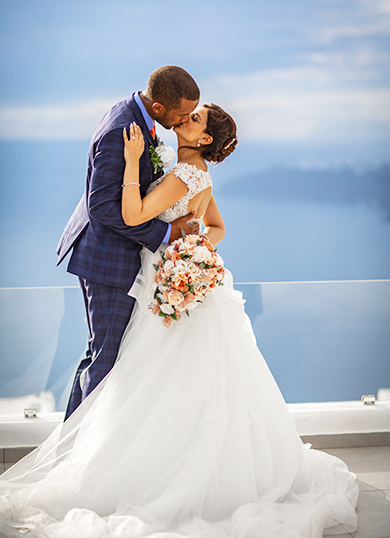 Wedding locations? If you're planning a destination wedding, we can offer you some of the most romantic wedding spots.
Style and Care
We preserve the memory of your big day in
the best way possible. With over 10 years experience and awards we know exactly how to cover your wedding cinematically and discreetly.
Our films are cinematic and contemporary We have always had longevity in mind since creating our first ever wedding video; we want you to be able to watch it proudly now, on your diamond anniversary and every year in between. Hence, our films are cinematic, well-composed and of the highest quality. Despite this we're also discreet: most couples hardly notice us on the day. A wedding is a special occasion, not to be mistaken for a film shoot, and we therefore operate as unobtrusively as possible. With every package we provide two films: a longer cut containing the vows and speeches in full, as well as a shorter trailer, providing both a full memory of your day and a film to be quickly watched and easily shared.
---
Important days are rare in our lives.
Many people choose to capture or frame the memories with photos or videos as a memorial to recall the precious vibes of happiness that not able to go back in time. When you're thinking of a good times, you can feel of happiness moment, can not be forgotten.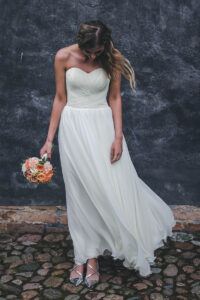 The wedding day is one of the most important days in many people's lives.
Filled with the love of the brides and grooms with happiness of relatives and guests. When you think about that moment, you will be happy every time. In addition to capturing precious memories of love with photos. Another way to keep the happiness vibes is a video that can fill you with love and warmth in your heart.
Of course, if brides and grooms decides to see the video on the wedding day. Believe that every couple should expect the perfection of the video because wedding day is one of the important day of their life. Brides and grooms or their parents would definitely like to show the video to their friends. Therefore, having a professional wedding videographer team is important and the first request that the brides and grooms should remember before choosing a wedding videographer is a professional and stylish made video. Because the wedding day is a big day in life. Trusting in a professional team, brides and grooms will be confident that they will have a perfect video of the wedding ceremony and the vibes of happiness in mood and tone or style and details that they want.
---
SantoriniFilms, We are a professional team with over 10 years of experience in this field. We aim to capture your every moment in a Stylish and Cinematic way.
What they say?
480+
WEDDINGS
32+
LOCATIONS
450+
CAKES
100%
SATISFACTION
let's meet:
Make an enquiry
Should you have any inquiries about Santorini Wedding videography, please e mail us and we will replay back to you as soon as possible
   Contact e mail: ThiraAlex@gmail.com
Tel / Viber / whatsApp : + 30 6973840456
Home – Videography – Contact