As a wedding videographer in Santorini, we've always wanted our couples to feel at home. By featuring their day on our gallery we symbolize their eternal love and to show our gratitude for choosing us on their special day. Therefore,  we've welcome them in our Santorinifilms Family. Click on a couple!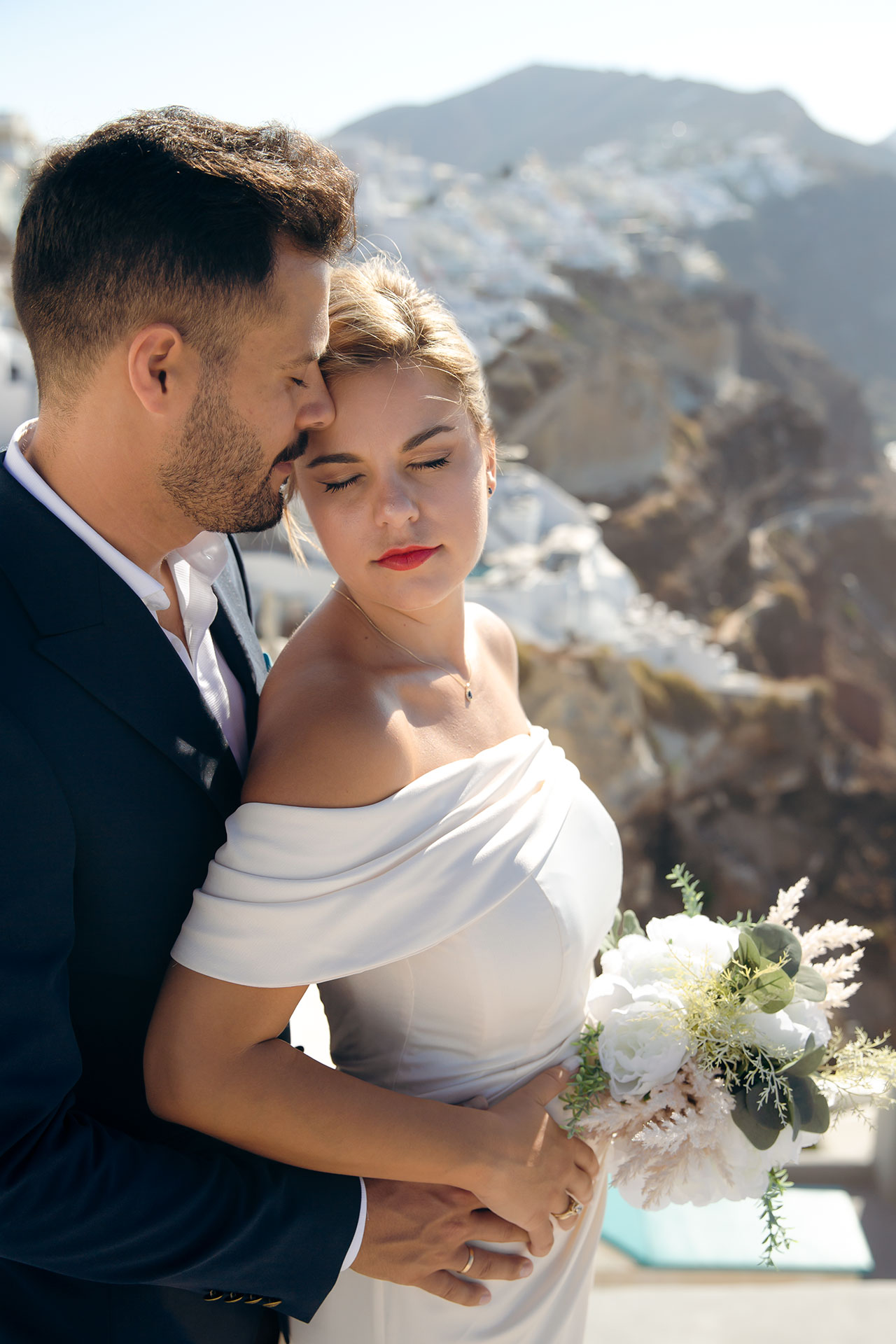 Emanuela & Ioannis Orthodox Wedding In Santorini, Greece. Preview their wedding day by clicking the image!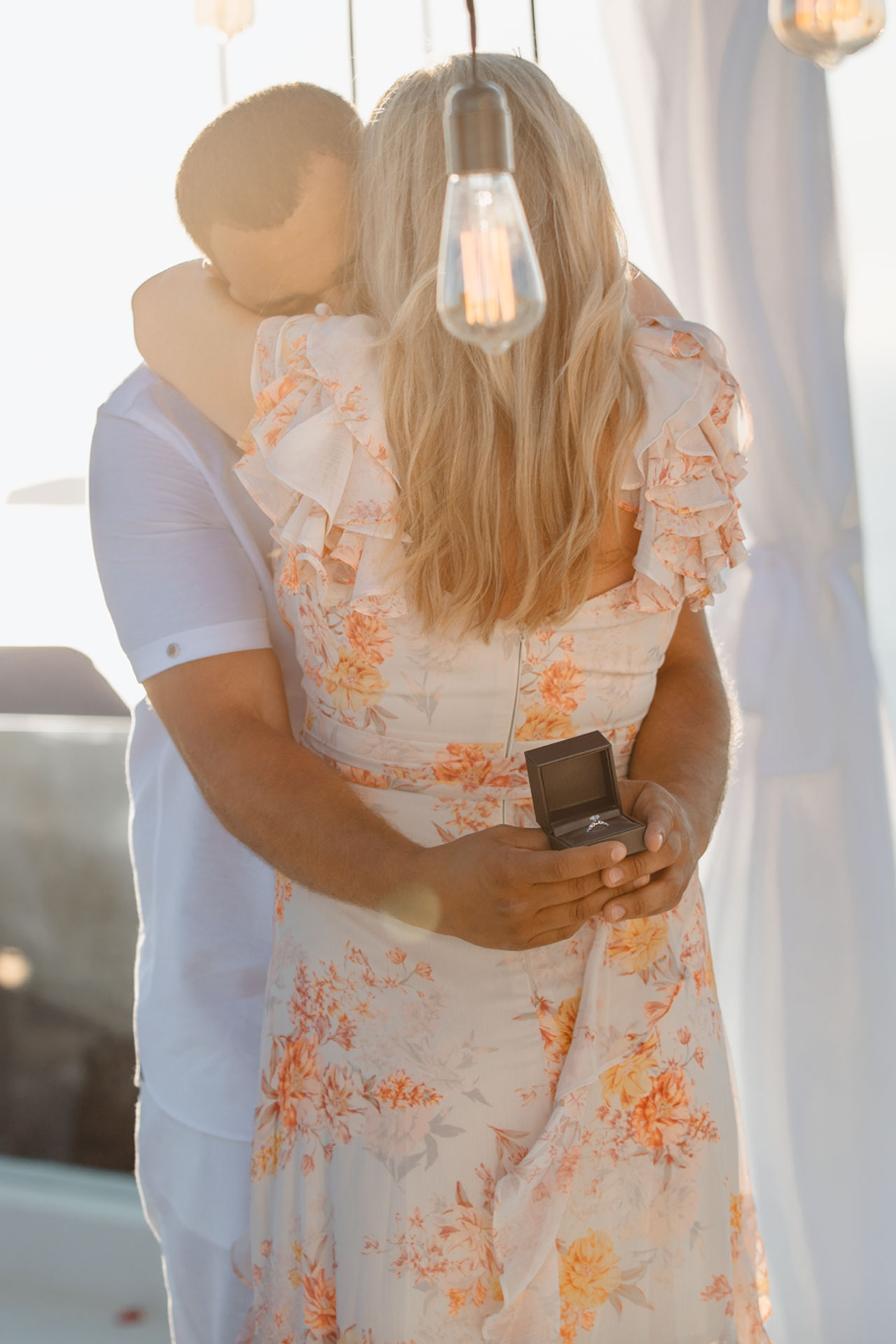 Glenn & Amandas Proposal In Santorini. Preview their wedding day by clicking the image!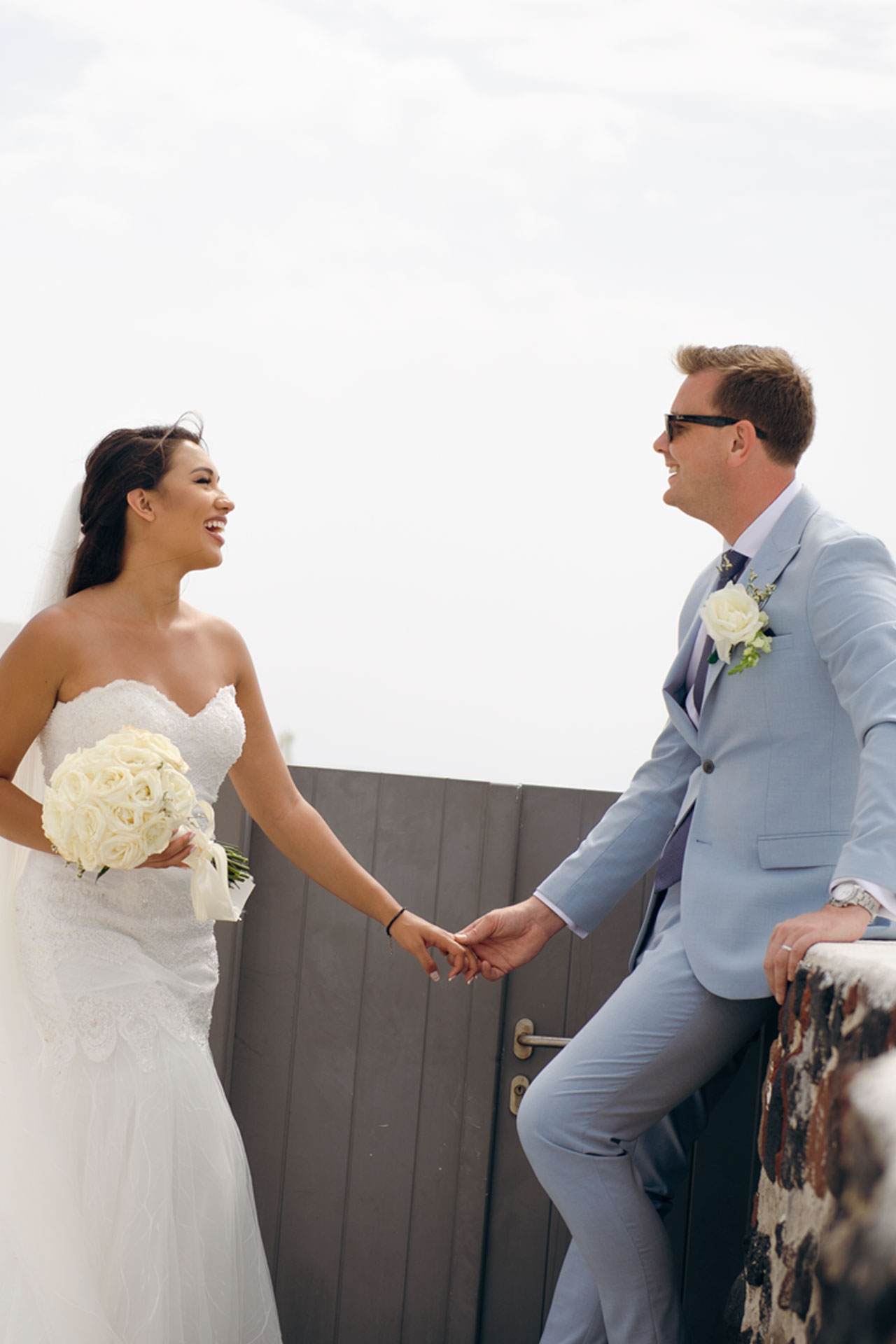 Josephine & Petro
Josephine & Petro's Wedding In Santorini, Greece. Preview their wedding day by clicking the image!
Santorini Clip Gallery
Please take your time to look some of our works over. By watching our videos you can decide for yourself if we are the wedding videographer in    Santorini right for you!
Glenn & Amanda's Proposal In Santorini
Glenn decided to propose to Amanda in secret at El Viento venue located at Meghalohori close to the famous picture taken where the land formation looks like a heart. He covered her eyes and entered the place, the moment they stepped afoot their favorite song started to play and soon after he got down to one knee and pulled out the ring. A beautiful setting right next to the Caldera. Later that evening they had dinner and Glenn surprised his soon to be wife with 2 minutes of fireworks. We were very happy to have them! Santoriniproposal.com
Aggelos & Alexandra's Wedding in Santorini Oia
Deciding to get married in Panagia Platsani in Oia Santorini, Aggelos and Alexandra knew exactly how to work move around their day. With no stress, they took their time to get ready and with an aura of confidence, the groom Aggelos marched to the brides house followed by their friends and family and soon after he took her hand, walked with her through the village and entered the Church in Oia. As a wedding videographer in Santorini it was a lovely experience being with them through their day. A couple so strong and confident that put your mind at ease just being around them!
Ioannis & Emmanuela Wedding in Santorini
Our beloved couple that stole our hearts with their romance. They decided to get married at the Metropolitan Orthodox Church located at Santorini Fira. They stayed at Athina Luxury Suites which you can find by looking right down at the caldera side of the church. With a few minutes walk and hours of preparation they finally arrived at the church were the ceremony began, soon after we went around the island to take pictures and film. Later that evening they dined at one of the best restaurants in Santorini Esperisma.